The risk of deploying an innovative product is that your users might just fall in love with it.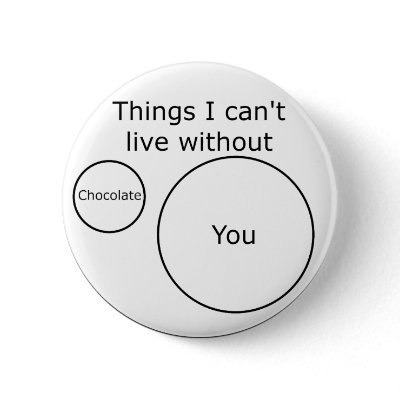 And, they will be devastated when you have to pull the plug.
The mark of good user satisfaction is no longer a score in the "I don't hate it" realm or even a measure of system usage.  With the consumerization of workplace applications and the growth of freemium, user-selected applications, the new bar for user acceptance is "I can't live without this application."
This is how many users of Cohuman* feel.  But, unfortunately, according to an announcement to customers last night, Cohuman is shutting down it's services in 34 days. Here are some reactions from customers on the blog announcing the shut down and the mysterious acquisition as well as the Facebook page enabling users to share their reactions and go-forward plans with each other:
"I'm very disappointed and very sorry to hear that cohuman is shutting down. Since I've discovered and shared it, I've gotten several clients used to it when NOTHING ELSE BEFORE HAS WORKED."
"This makes me so sad. Along with other comments we would be more than happy to pay for the free service."
"Since I discovered this software, me and my team has discovered really how to work in collaborative way. This news is very sad too us, we was justing starting to use it, and the results was very good. And everybody was excited with the solution."
"I have used a lot of productivity tools and I'm very surprised to see Cohuman leave the scene. What is it that good products never stay very long even though they seem to be loved by many?"
The public outcry – including anger over the sudden shutdown, support for charging a fee (even for free stuff) just to keep it going, and praise for giving them a product that makes work better – is startling.  It makes one wonder why a) necessary funding never kicked in and b) the acquiring company is shutting this gem down.
It is a sad, but poignant example of the industry's growing pains.  There is a lack of a standard measurement for true user success for workplace applications – one that can be used in determining appropriate funding and investment.  Neither current measurements for workplace usage (based on top-down enterprise buys) nor pure consumer applications (based on wide-spread open usage) apply to these new applications that make work better. That needs to change.
In addition, there is a big unknown with regards to the balance between freemium, viral user adoption and charging a fee for value.  What is the right turning point?  What are the right tiers?  These questions are being played out as we speak and there will be many more examples like Cohuman before we get answers.
If you are contemplating deploying an innovative technology at a broader enterprise level, Cohuman's blog post and Facebook page will provide a good anecdotal understanding of what to prepare for – both the positives and the negatives.  It is a good reminder to have a back-up plan, get a contract that incorporates potential acquisition, and closely follow the viability of the company.
——————————————————————————————————-
*Co
human is a social-oriented task management application that allows employees and external collaborators to track and prioritize to-do lists and projects.  The work "goals" and completion are transparent and can automatically change in priority based on the needs of others on the team.  I highlighted it in my Enterprise 2.0 presentation as an example of connecting goals to work.